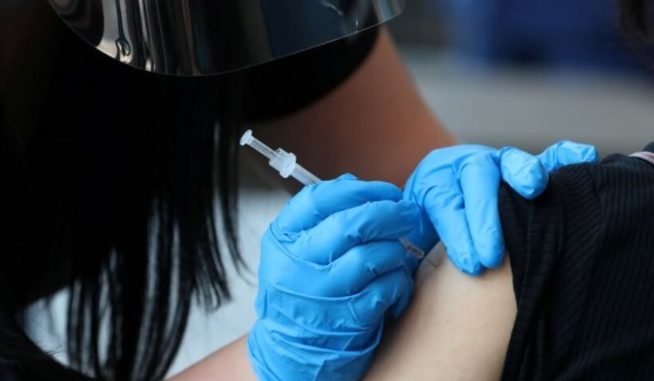 UPDATE:
New York City educators have filed a Federal Complaint to stop the City of New York from implementing the Vaccine Mandate which was issued on August 24, 2021 by the Commissioner of Health and Mental Hygiene. As this Order is called, the Vaccine Mandate required all Department of Education employees, contractors, and others to get vaccinated, or sign away all rights to sue and stay on unpaid leave with health benefits until September 2022, or lose their jobs.
SEE:
Consequences for Mandate Non-compliance
The lawsuit states that the Vaccine Mandate violates fundamental constitutional rights, discriminates between employees based on religion and medical status, and places unconstitutional conditions on employment.
The Federal Case went to the Court of Appeals for the Second Circuit, where it was joined to Keil v City of NY and oral argument was heard November 10, 2021.
The Court of Appeals issued an ORDER 11-15-21 on November 15, 2021, sending the case to a Merits Panel.
I have uploaded many of the papers filed in Federal District Court below, without the individual declarations of the Plaintiffs.
See here for other news from anti-vaxxers:
19 states sue Biden administration over COVID vaccine rule
Federal Appeals Court Upholds Block To Biden Vaccine Mandate
Betsy Combier Full Disclosure: I support anyone who makes a decision that they feel is right for them personally which concern
President and Founder, ADVOCATZ
betsy.combier@gmail.com
Editor, NYC Rubber Room Reporter
Editor, Parentadvocates.org
Editor, New York Court Corruption
Editor, National Public Voice
Editor, NYC Public Voice
Editor, Inside 3020-a Teacher Trials
Kane – PLAINTIFFS' MEMORANDUM OF LAW IN SUPPORT OF MOTION FOR TEMPORARY RESTRAINING ORDER AND PRELIMINARY INJUNCTION
Plaintiffs Supplemental Memorandum of Law