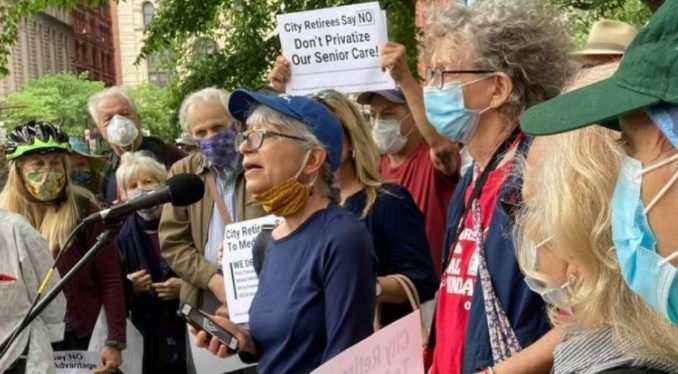 In the Article 78 Petition Flanzraich et al., v Campion et al., New York State Supreme Court Index. No. 158815/2021, Petitioners are Medicare-eligible NYC public service retirees who want to stop the Office of Labor Relations (OLR, Renee Campion is Commissioner) from depriving the Retirees of specific vested healthcare benefits available to them by law and contract from the City of New York.
Renee Campion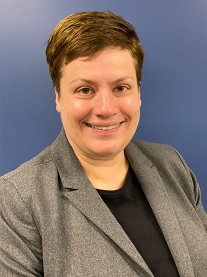 The Petitioners object to Respondents' decision to force Retirees to switch from their current medigap coverage such as the Group Health insurance ("GHI") Senior Care Plan for a materially inferior private Medicare Advantage Plan. Although the City is required by law –New York Administrative Code
§ 12-126 – to pay for Retirees' health benefits up to a defined dollar cap, the City has decided to ignore the law. The City has told Retirees that if they wish to keep their existing health insurance, they will have to pay the premium themselves – even though the monthly premium is far below the statutory dollar cap.
Most alarming is that all of this was done by fiat, and without even consulting the Retirees whose rights were at stake (Attorney Cohen's Affirmation). Retirees have requested meetings that were never open to their input, thus making the challenge via an Article 78 timely. Judge Lyle Frank is the appointed Judge, the lawyer for the Petitioners is Steve Cohen, and Attorney Rachel DiBenedetto is representing the Respondents.
Any employee who is not already retired should immediately file a Grievance with their Union.
That's my two cents.
See here:
Betsy Combier, Editor
CUNY Pre-retirement seminar 2020
Lasky email re GHI SENIOR CARE
Dr. Brilliant Affidavit-Against MAP
Cohen corrected MEMorandum of Law
CITY – Memorandum of Law in Opposition
COHEN-OBJECTIONS TO NEW MAP IMPLEMENTATION
Comparison of Senior Care + Med. Advantage
Betsy Combier
betsy.combier@gmail.com
President and Founder, ADVOCATZ
Editor, NYC Rubber Room Reporter
Editor, Parentadvocates.org
Editor, New York Court Corruption
Editor, National Public Voice
Editor, NYC Public Voice
Editor, Inside 3020-a Teacher Trials