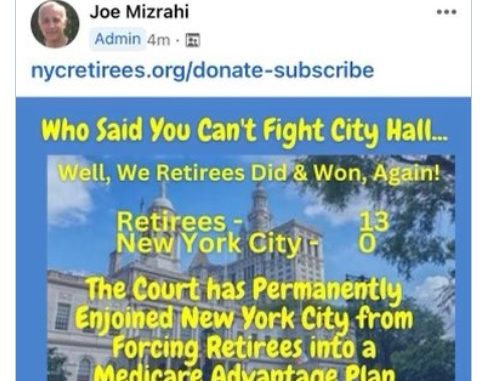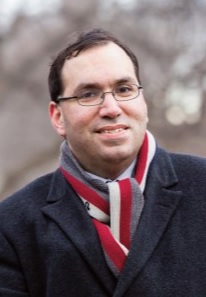 We love Judge Lyle Frank. Give him a key to the City, any Award that is relevant to a home-town hero, sumpthin'. He has the courage to stand up to the powerful but deaf arbitrators, lawyers and judges who choose to ignore what the People – citizens of NYC – want. Thank you, Judge Frank!
He decided, on August 11, 2023, to throw out the City's plan to switch all municipal retirees from Medicare to a subpar Medical Advantage Plan that would have harmed the health, safety and welfare of all former employees of the City of New York. The Collusion among political groups and individuals in NYC is extensive and ugly. See
And then there is the Heroine of the moment and forever, Marianne Pizzitola.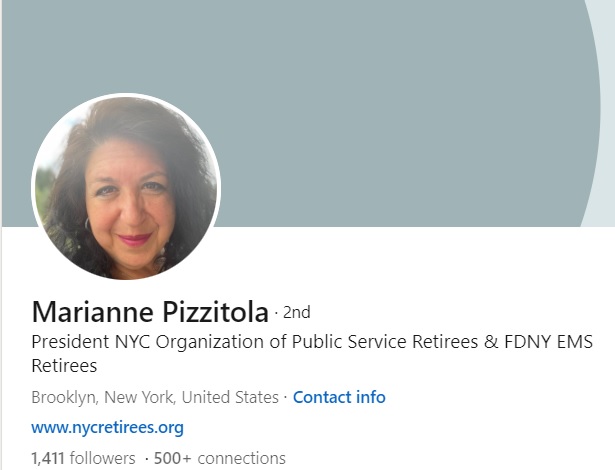 Give an Award also to the tireless, courageous and brilliant Marianne Pizzitola, President, NYC Organization of Public Service Retirees & FDNY EMS Retirees, who took up the Medicare Advantage Plan disaster and showed everyone in New York City that yes, a single individual can make a difference. She did.