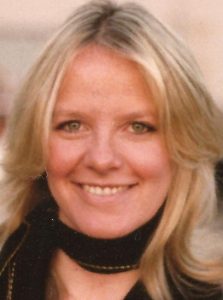 Betsy Combier
ADVOCATZ' Editor and paralegal/Expert Consultant 
Betsy Combier
has 17 years of experience observing, documenting, and studying the teacher evaluation, discipline, and 3020-a arbitration process, rules, and laws.
Betsy is the mom to four children, one of whom needed an IEP in third grade. She became an IEP "expert", good enough to get her daughter all the services she needed in a timely fashion, mostly at Impartial Hearings which she did herself, without an attorney, and which she has continued to do for other parents. Betsy consistently wins the money/tuition sought by the parents for private schools and/or programs.
All four of Betsy's children were accepted into their first choice for high school: two to Stuyvesant, one to La Guardia HS for the Performing Arts, and one to NEST+ M (starting in grade 6).
Betsy was elected Parent Teacher Association President at Booker T. Washington MS 54 in 1999, and re-elected for two years. She was Editor of the Stuyvesant High School PA newspaper and on the Executive Board at La Guardia and PS 6 (when Carmen Farina, former Chancellor, was Principal). As a paralegal for many years, she volunteered to help parents at their Superintendent Suspension Hearings for nine years, mostly at the West 125th Street offices of the DOE.
Betsy visited the teacher re-assignment centers (TRCs or "rubber rooms") from 2004-2007 every week, as an interested member of the public. Then from 2007-2010 she worked as Special Representative to the UFT where her job was to oversee the 8 re-assignment centers in the NYC DOE, all boroughs at first, then just Manhattan, Brooklyn and Bronx locations.
Since 2003 Betsy has assisted teachers with their 3020-a arbitration hearings – preparing for, researching, and writing closing arguments, questions for testimony, and anything else that was needed. She works with Attorneys or assists the Respondent without an attorney. She also does this work in these hearings outside of NYC on Long Island and in Upstate New York. Betsy has settled more than 25 cases, and completed, to a decision, more than 100 cases, both for incompetency as well as misconduct charges to the Respondent.  Betsy is a graduate of NYU, Johns Hopkins' SAIS, and Northwestern University, and has been a reporter/journalist/advocate for more than 35 years. She edits the following websites and blogs:
ADVOCATZ.com, ADVOCATZ blog, Parentadvocates.org, NYC Rubber Room Reporter, New York Court Corruption, National Public Voice, NYC Public Voice, and Inside 3020-a Teachers' Trials.

Susan Woolhandler has worked in education and media for over 20 years as a writer with Columbia University, Manhattan College, Chess-in-the-Schools and Fairness and Accuracy in Reporting. She has produced video programs for the United Nations and is a co-author of the Good Book Cook Book published by Dodd Mead and Baker Books. Susan assists in 3020-a arbitration transcript review and case management.