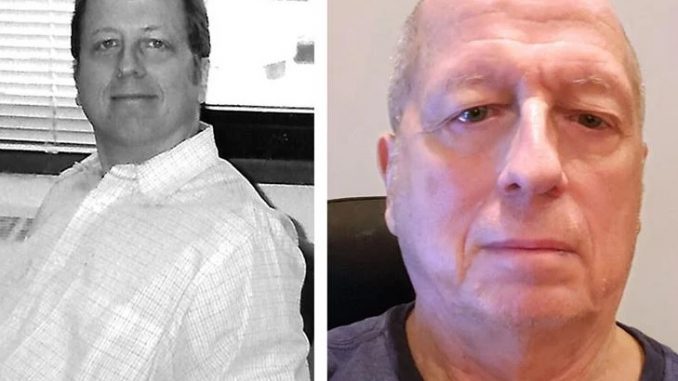 From Editor/CEO Betsy Combier:
We are opposed to compulsory medicare insurance plans which "save the City money" without consideration of the best plan to protect the health, safety and welfare of the beneficiaries. As stated so eloquently by David Chester (pictured above),
"This is taxation without representation," he said. "We were never consulted. We're still not being consulted."
See here as well:
Healthcare -Medicare Plan Plus
C'mon, Mayor-Elect Adams – show your cards and undo the de Blasio ruling on a disasterous Medicare Advantage Plan that harms all retirees, if not their health, at minimum their rights as a voting public.
Betsy Combier
Retiree health plan debacle continues
TRO still in place; retirees urging Adams to stop Medicare Advantage
New York City and its retirees are still at a stalemate over the proposed Medicare Advantage Plan, which was originally supposed to go into effect for the new year.
A judge issued a temporary restraining order on the plan in October. Not much has changed since then.
The NYC Organization of Public Service Retirees, which filed the lawsuit that resulted in the TRO, is still struggling to get the city to grant the smallest changes in order to make the process easier for retirees.
On Dec. 8, the organization met with the Municipal Labor Committee in court and asked that the panel correct several typos in the printed instructions it sent out to retirees several months ago. Marianne Pizzitola, the group's president, told the Chronicle the city rejected the request, claiming it could not reprint the booklets due to a "worldwide paper shortage." The city instead will be updating the instructions on its website.
"These people are not going to understand this. [They're] a portion of the population that's not internet-savvy," said Pizzitola, a retired FDNY EMT and 9/11 first responder. "They may not even know they have to go there."
The hearing was just another example of the city's messy Medicare Advantage Plan rollout, she said. That mess, however, prompted a Manhattan Supreme Court judge to stop it from going into effect too quickly — retirees had been required to opt-out by the end of October, three months after Mayor de Blasio announced the program, but the judge ruled that the deadline was not appropriate because the choice is irreversible once decided by a retiree.
Thanks to the TRO, the plan will not be implemented during de Blasio's term, but Pizzitola said she's been struggling to get in contact with Mayor-elect Eric Adams.
"Two hundred and fifty thousand retirees, Mr. Mayor-elect, would like to hear from you, sir," Pizzitola said.
Adams did not respond to requests for comment by the Chronicle.
David Chester, 70, is one of the 250,000 retirees opposing the healthcare plan switch. He spent 37 years working for New York City within the Departments of Education, Citywide Administrative Services and, largely, Social Services.
Chester has experienced a plethora of health issues within the last few decades, including two leukemia diagnoses, requiring quadruple bypass surgery, needing knee replacement surgery and developing a number of kidney stones.
He has also developed gastroesophageal reflux disease, chronic sinusitis and asthma from inhaling dust from 9/11 — the DSS office was located just 10 blocks from Ground Zero. Chester is enrolled in the World Trade Center Health program.
He said the city's switch to the "subpar and restrictive Medicare DisAdvantage" is "mean" and "unfair" to its older population.
"This is taxation without representation," he said. "We were never consulted. We're still not being consulted."
In October, Chester testified at a City Council Committee on Civil Service and Labor hearing, where he was surprised to find several elected officials speaking in favor of the switch. Chester suspects their support comes from the money-saving incentive — if implemented, the new plan is supposed to save the city $500 million a year, a number Chester says is only "a drop in the bucket" compared to the city's budget.
"It's a sales job," he said. "They're trying to sell it to us … Our own union — you would think they would advocate for us, and they're not. They threw us under the bus."
Chester's primary objection to the switch concerns supplemental healthcare plan premiums, a worry thousands of other retirees share. He uses a GHI Senior Care plan to cover the 20 percent of services Medicare doesn't, which comes without premium or co-pays. Under Medicare Advantage, however, only a select few doctors would accept the insurance and a co-pay for every medical procedure would be required.
If Chester chooses to opt-out and keep his supplemental insurance, however, he would be required to pay a $191 penalty each month.
"That adds up," he said. "As a retiree, I'm on a fixed income."
Chester reiterated Pizzitola's concerns with the rollout itself, which has been so confusing and convoluted that he worries older retirees will have no idea what is going on.