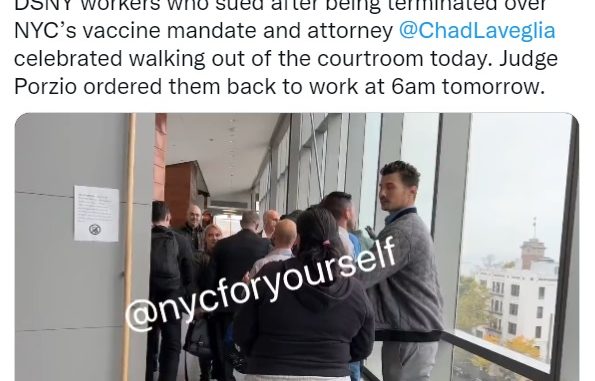 UPDATE: CITY and other Defendants filed yesterday, a few hours after the Judge's decision was released,  a_NOTICE_OF APPEAL to stop the Porzio decision from having any impact on the thousands of terminated municipal workers who are ready, willing, and able to get back to work. (Judge Porzio ordered the Sanitation workers in the Garvey case to go back to work tomorrow morning 6AM).
VOTE OUT Eric Adams' "friends" and collaborators in November!
No matter how high the pile of sand is, it cannot withstand a strong wind or a massive wave.
I believe this is the beginning of a new wave for City workers who have been denied their rights to due process and to Constitutional protections for two years. We have already seen several winning cases in the Supreme Court on wrongful termination because of the COVID Mandate:
READ THIS:  George_Garvey DECISION___ORDER
The case was Garvey et al v City of NY et al, brought by DSNY workers terminated for failing to comply with the mandate. In a 2:30pm hearing in Richmond County Supreme Court, Judge Porzio (pictured below) ruled against the city, praising workers and declaring the mandate arbitrary and capricious.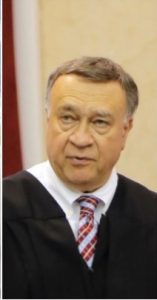 Porzio added that Petitioners – all but one – applied for exemptions from the mandate. "They received generalized and vague denials. During that time their exemptions were being processed, they remained unvaccinated. There was no reason that they could not continue to submit to testing and continue to fulfill their duties as public employees. There was no reason why the City of New York could not continue with a vaccine or test policy, like the Mayor's Executive Order that was issued in August 2021……"
and,
"Though vaccination should be encouraged, public employees should not have been terminated for their non-compliance….The Health Commissioner cannot create a new condition of employment for City employees. The Mayor cannot exempt certain employees from these orders. Executive Order 62 renders all of these vaccine mandates arbitrary and capricious.prohibit an employee from reporting to work."
This is such a right decision! I hope that the City and Mayor Adams decide not to Appeal. The mid-term elections are only a few days away!!! (and you knew that, didn't you Judge Porzio).
Betsy
Betsy Combier, Editor