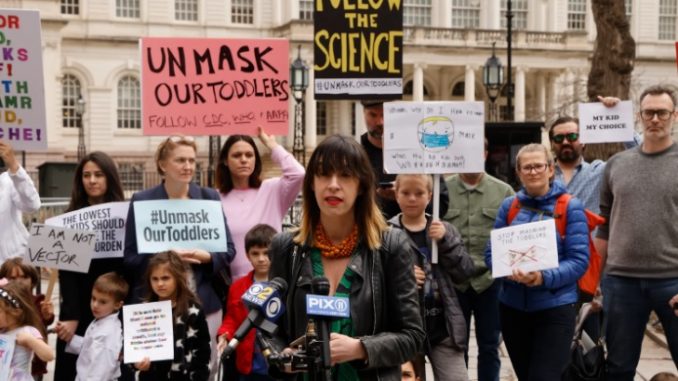 re-posted from NYC Rubber Room Reporter:
In 2005 I created the "Who Are You Kidding Award" for all politicians anywhere who say ridiculous things that are contrary to the truth (i.e. false, in my opinion). The first winner was Joel Klein, then Dennis Walcott and then Carmen Farina (twice!), Bill De Blasio, and the NYC Department of Education. Now, we are giving the Award to NYC Mayor Eric Adams.
Mayor Adams has made, in our opinion at Advocatz, at least two (if not hundreds of others) highly public decisions in the past few days that are irrational, political, and contrary to public policy and equity for all. Remember, he is paid by us, the citizens of this wonderful city (at least I live here, on the UES).
As I am in NYC, my 4 children all attended public schools and I am an advocate for parents and NYC Department of Education employees, I 'knew' Joel Klein, the Chancellor, and he 'knew' me, as an outspoken but always diplomatic person (at least I always try to remain professional). I and my dear late friend Polo Colon spoke to the PEP when Joel was there in 2007, and we continued to speak out against injustice at the NYC DOE for 10 years after that until Polo's death in 2017. I continued.
First, on March 24, 2022, Adams removed the Covid Mandate from performers and athletes, so Kyrie Irving could play basketball. This he did after 1400++ municipal workers were fired for not getting the COVID vaccine. He stated that those folk will not be re-hired any time soon, if ever.
Second mistake: on April 1, 2022, Adams got the Toddler Mask mandate re-instated a few hours after a Staten Island Judge ruled that this Mandate was arbitrary, capricious and unreasonable. Adams said, "Every decision we make is with our children's health and safety in mind."
Parents in NYC do not want their little ones aged 2-4 to wear masks. Indeed, I have been told by several sources (thank you!!!) that these kids are not wearing their masks in class, anyway. No one is enforcing these little kids to keep their masks on, and there are no punishments for taking them off. Think about it. What happens when a 2-year old dares to challenge the mask mandate. Suspended? Told to sit in the hallway? not given lunch? Now that would make a great story! 
Mayor Adams had a mask policy in place even for this age group, and parents sued to stop the practice. They won. See Goldenstein v New York City Department of Health and Mental Hygiene, Index No. 85057/2022. "If you want to put masks on kids this should go through the legislature…The way the mayor lifted it just now is at his whim." said Attorney Michael Chessa.
On Friday,
Staten Island Supreme Court Justice Ralph Porzio rescinded the requirement for the toddlers with immediate effect, declaring in a ruling that it could no longer be enforced due to its "arbitrary, capricious and unreasonable" nature:
But the NYC Law Department took offense at the ruling by Judge Porzio, and Appealed the Decision to the Appellate Division, Second Department, which immediately overturned Judge Porzio's Decision and re-instated the Toddler Mask Mandate.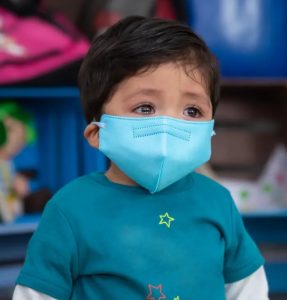 So, this is why Eric Adams and his NYC Law Department wins the "Who Are You Kidding Award." Mayor Adams and his lawyers do not care what is best for the toddlers nor what their parents want. Who is he kidding? 
Betsy Combier
Mayor Adams prevails in court to keep NYC school mask rule for kids under 5
But Adams — who previously vowed to lift the mask rule for the youngsters next week barring a COVID-19 spike — immediately appealed Porzio's ruling. Adams cited a recent uptick in infections in the city driven by the highly contagious BA.2 omicron subvariant of the virus.
"I will continue to say to parents: You should keep your mask on your children," Adams told reporters in a briefing at City Hall.
Appeals Judge Wooten's order trumps that of the Staten Island Judge, and allows Adams to keep the mandate in place temporarily as the case is litigated between the administration and a parent group opposed to masking young children. Wooten scheduled a hearing for April 11 on the matter.
"Every decision we make is with our children's health and safety in mind," Adams wrote on Twitter after Wooten issued the stay. "Children between 2 and 4 should continue to wear their masks in school and daycare come Monday."
Staten Island judge strikes down NYC's mask mandate for kids under five »
Adams initially hoped to scrap the mask mandate for kids under 5 this coming Monday — but the BA.2 variant of COVID has caused him and his health experts to reassess.
At a City Hall briefing earlier in the day, Health Commissioner Ashwin Vasan declined to give a new date for when the administration may again consider allowing the toddlers to go without masks, only saying that his team is "reassessing the data every single day."
Adams' move infuriated parents who have demanded for weeks that he roll back the toddler requirement.
"We have unvaxxed NBA superstars able to play unmasked at Barclays Center … yet my 4-year-old has to wear a mask," Queens resident Daniela Jampel said, referencing Adams' controversial decision last week to exempt professional athletes and performers from the city's coronavirus vaccine mandates.
Some studies have shown that kids under 5 are at risk of suffering socially and educationally from mandatory masking, while at the same time being at exceedingly low risk of developing severe symptoms if they catch COVID.
Abe Shampaner, the co-owner of the Learning Tree, a preschool in Queens, said he was dismayed by Adams' decision to appeal Porzio's ruling and questioned why the burden of mandatory masking should be placed on the city's youngest residents.
"The kids are the least susceptible. Our concern is that they're going to make them wear them indefinitely," Shampaner said. "What is the point of the mask mandate (for toddlers) when you're letting everyone go mask free?"
With coronavirus infections on the upswing, Adams and Vasan countered that it's critical for kids under 5 to keep their masks on since federal regulators still haven't cleared that age group to be vaccinated.
"We want to keep an eye on this latest uptick to ensure that our youngest New Yorkers remain safe as we see an increase in cases due to the more infectious BA.2 subvariant," said Vasan, who warned that he expects cases "to continue to rise over the next few weeks."
According to data from the State Health Department, the city's average test positivity rate reached 2.01% on Thursday, far lower than where levels were during January's omicron peak, but nonetheless an increase compared to just a few weeks ago.
Other parts of the state have fared way worse from BA.2.
The Central New York region's average test positivity rate reached an alarming 9.35% on Thursday, the data show, and some public health experts are warning that the city should brace for the potential of a similar surge. Twelve people died from the virus statewide Thursday.
Declaring that it's time to "prepare, not panic," Adams said at City Hall that his administration will distribute 6.3 million free at-home tests at 2,500 locations across the city in the coming weeks.
He also took aim at Republicans in Congress for their reluctance to pass a $15 billion pandemic spending package aimed at ensuring adequate supplies of testing and vaccine across the U.S.
"The obstructionists in Washington, D.C., don't really see how important this is," Adams said.
Adams' decision to keep the toddler mask mandate in place contrasts with his more laissez-faire attitude toward other public health precautions.
In early March, Adams scrapped the mask mandate for all school students older than 5. Around the same time, he rescinded the vaccine mandate for indoor activities like dining, drinking and exercising — opening the door for unvaccinated people to patronize bars, restaurants and gyms.
Last week, Adams also announced exemptions from the city's private sector vaccine mandate for unvaccinated professional athletes and entertainers so that they can play sports and perform in the Big Apple again — a policy shift that drew intense backlash across the political spectrum.
Asked at Friday's briefing how he justifies masking kids under 5 while letting unvaccinated athletes play sports, Adams demurred: "I listen to the advice of my doctors and this is what the doctors told me to do."
City Council Speaker Adrienne Adams, who for months refrained from directly criticizing the mayor, was among the chorus of critics who blasted his sports-boosting exemption last week, saying that it sent the "wrong" message as cases spike.
On Friday, the speaker announced she had tested positive for COVID — and urged New Yorkers to remember that the pandemic is not over.
"We will eventually overcome this pandemic," the speaker wrote in a statement, "but in the meantime, I encourage everyone to remain vigilant and continue to take the necessary precautions."
The city's youngest children must continue to wear face masks in school after an Appellate Division judge stepped in late Friday to uphold Mayor Adams' mandate on the controversial issue — for now.
The order signed by Brooklyn-based appeals judge Paul Wooten capped a confusing set of legal developments that unfolded earlier in the day on the school mask mandate for kids younger than 5.