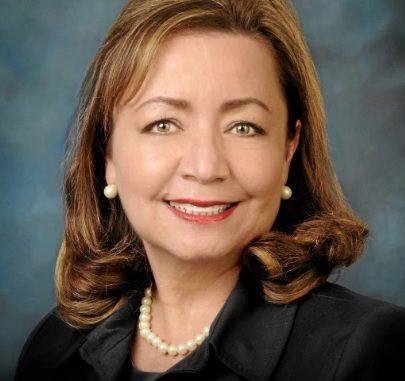 Parentadvocates.org
The ex-superintendent of the Montebello Unified School District, Susanna Contreras Smith, and former chief financial and operations officer, Cleve Pell, filed a lawsuit claiming they were fired from their positions back in 2016 for exposing political corruption within the district. The parties have been awarded a total of $3 million in compensatory damages – Smith was given $2.7 million and Pell was awarded $567,665. The two were whistleblowers who came forward and reported misconduct by the former Board of Education and Chief Business Officer Ruben J. Rojas.
The Los Angeles Superior Court jury hearing the case also found that two Board of Education members, Lani Cupchoy and Benjamin Cardenas, acted with malice, oppression, or fraud against the plaintiffs, and ultimately ordered them to each $1 in punitive damages to each Smith and Pell.
Attorney Matthew Umhofer, for Pell, responded to the jury's verdicts: "The Montebello Unified School District fired our clients for acting with integrity. The jury's verdict makes it clear that the school district and certain board members broke the law when they punished our clients for blowing the whistle on lies, fraud, and corruption. This verdict is a vindication for Cleve Pell, but more importantly, it's a message to the students and parents and teachers of the Montebello that the school board members who did this are serving themselves, not the community. Firing people for reporting fraud is no way to run a school district. We are thrilled with the result, but there's still work to do in Montebello to make sure that the leadership of the school district is what the students deserve."
The school district released the following statement in response: "The Montebello Unified School District is disappointed in today's jury verdict in the case of a lawsuit filed by two former superintendents against the district. We are currently examining all our options, which includes appealing the decision and the $1 in punitive damages imposed on both MUSD board members Benjamin Cardenas and Dr. Lani Cupchoy."
Smith and Pell officially filed their lawsuit in June 2017. Court documents alleged Rojas, who was in charge of the district's $300 million budget, "was directing lucrative MUSD contracts to cronies in violation of public contracting laws." Rojas testified during the trial and denied any wrongdoing in the matter. According to the lawsuit, Smith put Rojas on leave and she and Pell brought their findings to the board, but the trustees "sought to cover up the web of corruption surrounding Rojas, engineered his return from leave by false pretenses and then voted to terminate Smith and Pell in retaliation for their whistleblowing."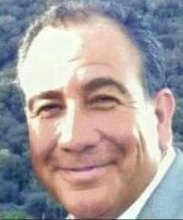 After Rojas (pictured at left) was hired and some time went by, the plaintiffs said they discovered Rojas was "an individual who had crisscrossed California looking for school districts to exploit for his personal benefit." Within a year of accepting his position, he began to dish out many lucrative contracts to the people he liked unfairly, violating the state's Public Contract Code. That's when Smith and Pell came forward. They were placed on leave by the district, then fired, and subsequently filed their case.
Sources:
Montebello School Executives Awarded $3 Million in Whistleblower Lawsuit
School execs awarded $3M in LA-area whistleblower lawsuit
Susanna Contreras Smith and Cleve Pell Win Lawsuit Against Montebello Unified School District
By Brian Hews, Monday July 25, 2018
Susanna Contreras Smith and Cleve Pell have won their respective lawsuits against MUSD.
The jury awarded Contreras $2.7 million; Pell $500,000.
The jury also found malice by Ben Cardenas and Lani Cupchoy which could result in large personal damages against Cardenas and Cupchoy.
HMG-CN was told that the jury was given a question for punitive damages and that a hearing is underway.
In the 1986 case of Runyon, the judges concluded that Government Code Section 818 prohibits a claim of punitive damages against a public entity, but not against individual public employees.
Board member Hector Chacon was the only member not included in the lawsuit.
As a result of the loss, the MUSD must not only pay their attorneys Daniel and William Shinoff fees that will run into the millions, but they are also on the hook to pay Contreras Smith and Pell's attorney's fees.
In addition, the loss makes other lawsuits against MUSD more significant.
Sources are telling HMG-CN that some Board Members will call for the immediate removal/resignation of Cupchoy and Cardenas.
Contreras Smith and Pell sued MUSD in 2016 alleging they were fired for exposing political corruption.
The two filed in Los Angeles Superior Court, alleging they were whistleblowers who lost their jobs for coming forward about alleged misconduct by the Board of Education and Chief Business Officer Ruben J. Rojas.
HMG-CN will update when available.
MUSD issued a statement at 4:00 today:
"The Montebello Unified School District (MUSD) is disappointed in today's jury verdict in the case of a lawsuit filed by two former superintendents against the District. We are currently examining all our options which includes appealing the decision and the $1 in punitive damages imposed on both MUSD Board members Benjamin Cárdenas and Dr. Lani Cupchoy.
The California Supreme Court has previously ruled twice that elected officials cannot be sued in their individual capacity. The District maintains that its decision to part ways with the former superintendents was lawful and performance based due to the fact that the District was on the verge of bankruptcy, its buildings were falling into disrepair and test scores were dropping.
Additionally, a recent audit of the District revealed that fraud, mismanagement and misappropriation of the district's funds and assets may have occurred during the tenure of the former superintendents and that the past administration was negligent in its fiduciary duty to the District's governing board, staff, students and parents; ignored established internal controls, and administrators did not hold themselves to a standard of conduct commensurate with their positions. Due to the timing of the audit, the District was precluded from entering it into the case as additional evidence."
Montebello Unified Fires Chief Business Exec
By Nancy Martinez, EGP Staff Writer
It had been a while since cheers of praise were heard during a Montebello Unified School District board meeting, but on Thursday, teachers, parents and students were on their feet celebrating news that a controversial top administrator had been fired.
Getting the axe is Chief Business Officer Ruben Rojas who at one point was on administrative leave over questions regarding the truthfulness of information in his resume and job application, which have since proven to be full of false statements and made-up references.
The firing comes months after unions representing MUSD employees and the public began calling for an investigation into Rojas' hiring.
Rojas' detractors also blamed him for MUSD's tenuous budget situation, saying he had presented a false rosy picture of the school District's financial outlook, and alleged he had improperly awarded District contracts.
Board members had come under fire for their failure to act swiftly and openly on the matter. They were criticized for not fully vetting Rojas before he was hired.
Board members Hector Chacon and Edgar Cisneros presented the motion to terminate Rojas during a closed session meeting Thursday: the vote was 5-0 to approve.
"The composition and direction of the Board member has been continuously evolving over the past year and with that evolution, comes a set of new priorities," said Board Member Ben Cardenas in a statement explaining the Board's decision.
"Given the vision of the board and challenges facing our district, it's evident that we need to go in a different direction with respect to our business office…"
The news was announced during the special board meeting later that evening, prompting loud applause from a stunned, but pleasantly surprised audience.
"You have finally listened to us," Lu Cruz told the board during public comment. "You have finally seen reason, thank you."
While many MUSD employees and parents called the firing of the Rojas a "good first step," others felt it's too little, too late.
Over the last two months, chants of "no mas Rojas" (no more Rojas) could be heard during protests outside district headquarters, where teachers, staff, students and others loudly expressed anger over the board's failure to fire Rojas while hundreds of employees were losing their jobs due to MUSD's deep budget hole.
It was less than a year ago that the public seemed to have little reason not to trust Rojas, who at the time pushed for approval of Measure GS, a $300 million bond for infrastructure improvements. Voters overwhelmingly approved the bond in June 2016, but by September 2016, the feelings of goodwill were gone and Rojas was put on paid administrative leave over a personnel issue related to discrepancies in his resume, only to be reinstated one month later.
The California School Employees Association (CSEA) Montebello Chapter 505 passed a "vote of no confidence" in Rojas the following month, accusing him of hiring acquaintances, lowering morale district-wide and pushing costly contracts.
The lack of action by the board to fire Rojas and impending layoffs prompted a recall effort against Cardenas and Board President Lani Cupchoy.
Ultimately, 333 MUSD employees received layoff notices as part of the district's plan to address a $17 million budget deficit. Two-thirds of those cuts were to teachers.
"If the pink slips are rescinded there will be a sigh of relief, but some of the damage will not be undone," said Shaun Kury, band director at Montebello High School. He is among those who have has received a layoff notice.
The board voted Thursday to give MUSD Superintendent Dr. Anthony Martinez the authority to rescind layoff notices as the budget allows, signaling their willingness to reconsider some of the job cuts in their budget stabilizing plan.
"If we don't start rescinding [soon], another district is going to steal our talent," said Chacon, emphasizing the need for urgency.
CSEA Lloyd Garrison told EGP he was very happy with the board's recent decisions.
"The board wants to move forward," he said. "By Ruben leaving the district (MUSD) will have a new beginning."