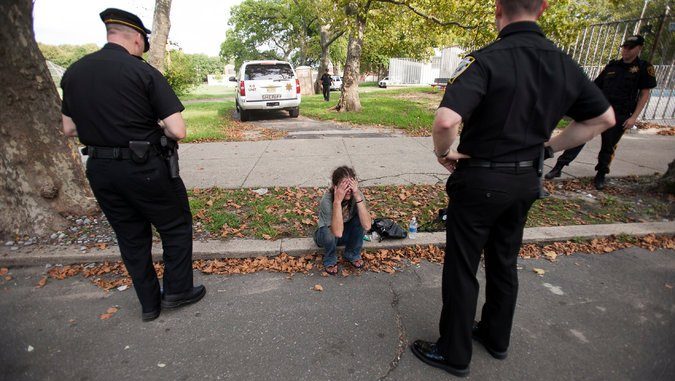 The Failed War on Drugs
by GEORGE P. SHULTZ and PEDRO ASPE
The war on drugs in the United States has been a failure that has ruined lives, filled prisons and cost a fortune. It started during the Nixon administration with the idea that, because drugs are bad for people, they should be difficult to obtain. As a result, it became a war on supply.
As first lady during the crack epidemic, Nancy Reagan tried to change this approach in the 1980s. But her "Just Say No" campaign to reduce demand received limited support.
Over the objections of the supply-focused bureaucracy, she told a United Nations audience on Oct. 25, 1988: "If we cannot stem the American demand for drugs, then there will be little hope of preventing foreign drug producers from fulfilling that demand. We will not get anywhere if we place a heavier burden of action on foreign governments than on America's own mayors, judges and legislators. You see, the cocaine cartel does not begin in Medellín, Colombia. It begins in the streets of New York, Miami, Los Angeles and every American city where crack is bought and sold."
Her warning was prescient, but not heeded. Studies show that the United States has among the highest rates of drug use in the world. But even as restricting supply has failed to curb abuse, aggressive policing has led to thousands of young drug users filling American prisons, where they learn how to become real criminals.
The prohibitions on drugs have also created perverse economic incentives that make combating drug producers and distributors extremely difficult. The high black-market price for illegal drugs has generated huge profits for the groups that produce and sell them, income that is invested in buying state-of-the-art weapons, hiring gangs to defend their trade, paying off public officials and making drugs easily available to children, to get them addicted.
Drug gangs, armed with money and guns from the United States, are causing bloody mayhem in Mexico, El Salvador and other Central American countries. In Mexico alone, drug-related violence has resulted in over 100,000 deaths since 2006. This violence is one of the reasons people leave these countries to come to the United States.
Add it all up and one can see that focusing on supply has done little to curtail drug abuse while causing a host of terrible side effects. What, then, can we do?
First the United States and Mexican governments must acknowledge the failure of this strategy. Only then can we engage in rigorous and countrywide education campaigns to persuade people not to use drugs.
The current opioid crisis underlines the importance of curbing demand. This approach, with sufficient resources and the right message, could have a major impact similar to the campaign to reduce tobacco use.
We should also decriminalize the small-scale possession of drugs for personal use, to end the flow of nonviolent drug addicts into the criminal justice system. Several states have taken a step in this direction by decriminalizing possession of certain amounts of marijuana. Mexico's Supreme Court has also declared that individuals should have the right to grow and distribute marijuana for their personal use. At the same time, we should continue to make it illegal to possess large quantities of drugs so that pushers can be prosecuted and some control over supply maintained.
Finally, we must create well-staffed and first-class treatment centers where people are willing to go without fear of being prosecuted and with the confidence that they will receive effective care. The experience of Portugalsuggests that younger people who use drugs but are not yet addicted can very often be turned around. Even though it is difficult to get older addicted people off drugs, treatment programs can still offer them helpful services.
With such a complicated problem, we should be willing to experiment with solutions. Which advertising messages are most effective? How can treatment be made effective for different kinds of drugs and different degrees of addiction? We should have the patience to evaluate what works and what doesn't. But we must get started now.
As these efforts progress, profits from the drug trade will diminish greatly even as the dangers of engaging in it will remain high. The result will be a gradual lessening of violence in Mexico and Central American countries.
We have a crisis on our hands — and for the past half-century, we have been failing to solve it. But there are alternatives. Both the United States and Mexico need to look beyond the idea that drug abuse is simply a law-enforcement problem, solvable through arrests, prosecution and restrictions on supply. We must together attack it with public health policies and education.
We still have time to persuade our young people not to ruin their lives.
George P. Shultz, a former secretary of the Treasury and secretary of state, is a fellow at the Hoover Institution at Stanford. Pedro Aspe is a former secretary of finance in Mexico.
Posted by Betsy C